A divine appointment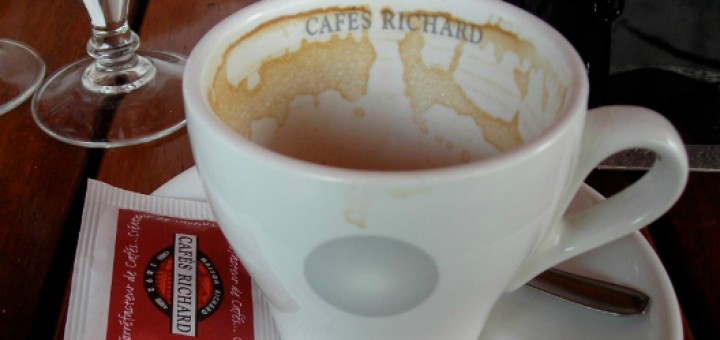 Linda was preparing to go overseas as a missionary. She knew that the missionaries were experimenting with using storytelling to share the good news so she thought it would be good to practice while still in her home language context.
She had been asked to share the story of Philip and the Ethiopian eunuch to a group of international students.
As she sat in a cafe trying to learn the story, she realized that she needed to tell the story several times to increase her confidence. So she rang three friends and asked if they could join her in the cafe for a free cup of coffee and a story, but none were available.
Nearby, she noticed a lady sitting alone and the sudden thought came to her, "You could go and tell that lady a story." "No, Lord,  I wouldn't dare," but the thought persisted. Eventually she thought, "If I can't do this here in Australia, how will I ever be able to do it in Taiwan in Chinese?"
So she got up and said nervously to the lady, "I'm learning to be a storyteller."
Before she could even offer the lady a story the lady said, "Would you like to tell me a story?"
So Linda said, "This is a true story that happened a long time ago in the Middle East." And then told her the story.
Afterwards she asked the lady, "Did anything surprise you in this story?" "Yes, how the eunuch immediately wanted to be baptized in response to what he'd heard." They chatted for some time and then Linda went on her way happy to have practiced her story.
One week later, she went to went to an entirely different part of the city to get some legal advice. The receptionist looked up and said, "It's you!" There was the lady from the cafe!
She said, "I've been thinking about that story you told me all week. I shared it with the ladies in my new age meditation group. You know, I've been wondering if God is trying to get my attention."
With permission from LM.
This post is also available in Japanese.